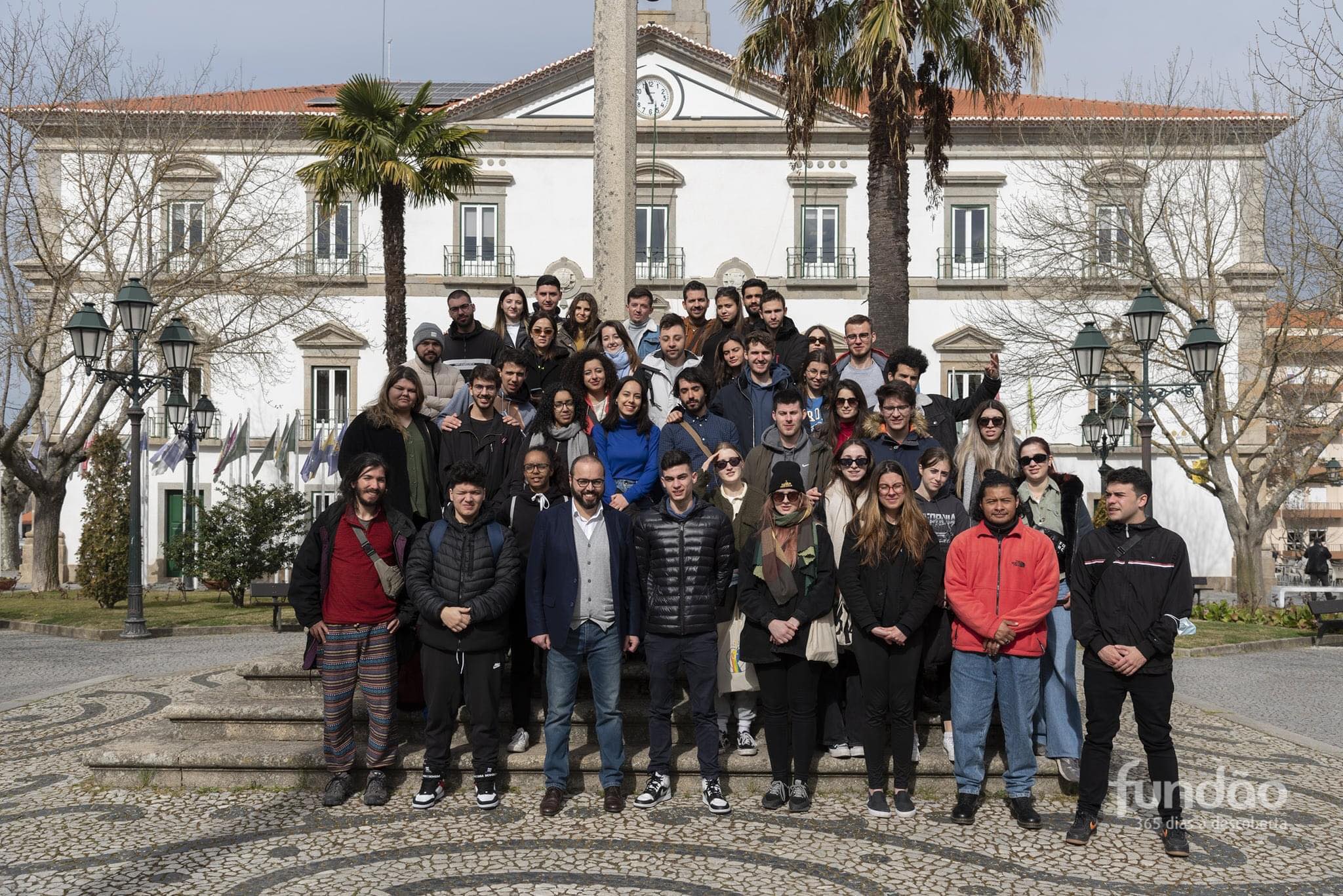 How good it is to enjoy life…

This trip turned out to be much more important and valuable to me than I thought it would be. It was a wonderful adventure full of surprises and adventures. During the day, we learned how to achieve our goals and how to discover them in our lives, whereas in the evenings we spent time together having long conversations and exchanging experiences. And I think it was these conversations that gave me the strength and energy that I needed during this difficult time in my life. It turned out that in every corner of the world there is someone like me – a little bit lost, searching for themselves, sometimes bursting with energy, and sometimes without the strength to get out of bed. And when we could all talk together, we realized how many of us – the Underdogs – felt lost and insecure. And together we realized that being an Underdog is not a bad thing, on the contrary… It is fantastic! How good it is to be young, to try, to search, to discover and to learn. How good it is to enjoy life 🙂
Every story I heard during the project was inspiring to me. Everyone should experience something like this at least once – get inspired 🙂
Ola, 21 years old, youth exchange "Underdog – Plan, Analyze, Do it!"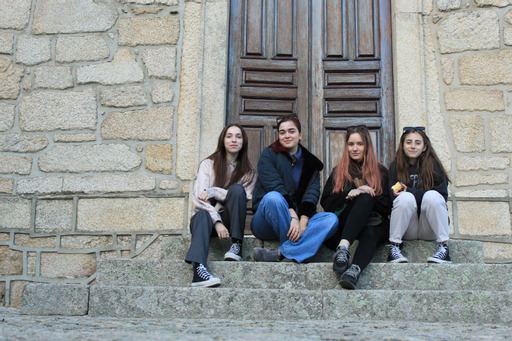 It is an experience that cannot be described with words…
It was my first Erasmus, so I didn't know what to expect, but I can only say that it exceeded my expectations 🙂 I think that the best part of the exchange was that from every person I met there I could learn something, get inspired and it was beautiful that suddenly in one place, in a small town in Portugal, there was one big group of people who were all full of positive energy, willingness to act and motivation.
The sessions were also very interesting. My favorite was the one in which we could connect with nature. We were blindfolded and we walked among nature. This exercise not only allowed me to find my inner peace, but also taught me to trust myself and my partner – you had your eyes covered and you had to rely solely on your sense of hearing and the person who guided you. Each session brought us together, which is why, despite the fact that we spent a brief period of time together, we really felt like a family. I remember the whole trip very well, the cuisine was delicious, and I really liked the fact that there were wholesome meals for vegetarians and vegans, and not just meat, salad and potatoes but without meat 😀 The organizers were very nice and we could see that they cared whether this trip would be a valuable experience for us, which it definitely was! I am grateful that I was able to participate in this project because I really think that it has changed my life and allowed me to look at things differently. It also made me fall in love with exchanges and I can't wait for another one! 
I believe that this is an experience that cannot be fully described with words. It must be experienced firsthand. I definitely recommend such trips to my peers, because when you are at the age when you face important decisions regarding your future after school, there is a lot of confusion and doubt, so it is worth meeting other people, listening to their stories and perhaps getting inspired!
Kinga, 17 years old, youth exchange "Underdog – Plan, Analyze, Do it!"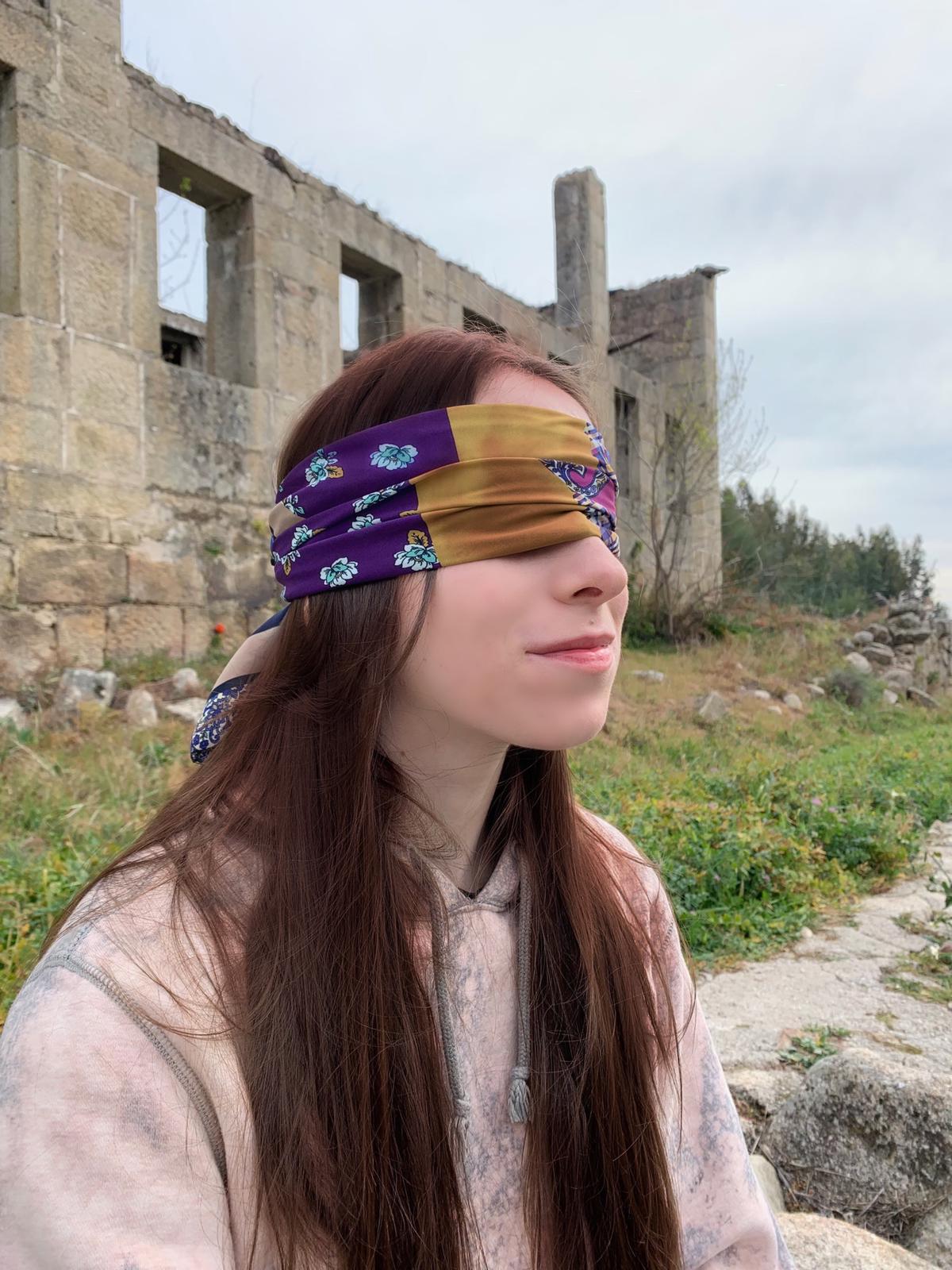 It is the time full of laughter and an amazing way to spend time…
My favorite memories include cultural evenings and a kind of trust test that was related to blindfolding and walking in a meadow full of obstacles.
Cultural evenings, which are part of most exchanges, are an opportunity to not only get to know some aspects of a foreign culture but also get to know participants more closely. It is the time full of laughter and an amazing way to spend time. We had a chance to eat the traditional cuisine of five foreign countries and learn many dances and fun facts.
My favorite activity is still the trip to the field which took place at the end of the exchange. We were told to pair up. One person was supposed to lead, the other was blindfolded. The event was full of laughter and fun. We had the opportunity to get to know each other a little better and discover in which role we felt more comfortable. My partner and I walked through the whole park. Many times we almost fell to the ground.
International exchanges are life-changing. The chance to meet new people, learn about cultures and gain valuable knowledge is an opportunity that cannot be missed. Every participant who had already been at such exchanges had an amazing story to tell, each of them optimistic.
Olga, 21 years old, youth exchange "Back to 7000 BC"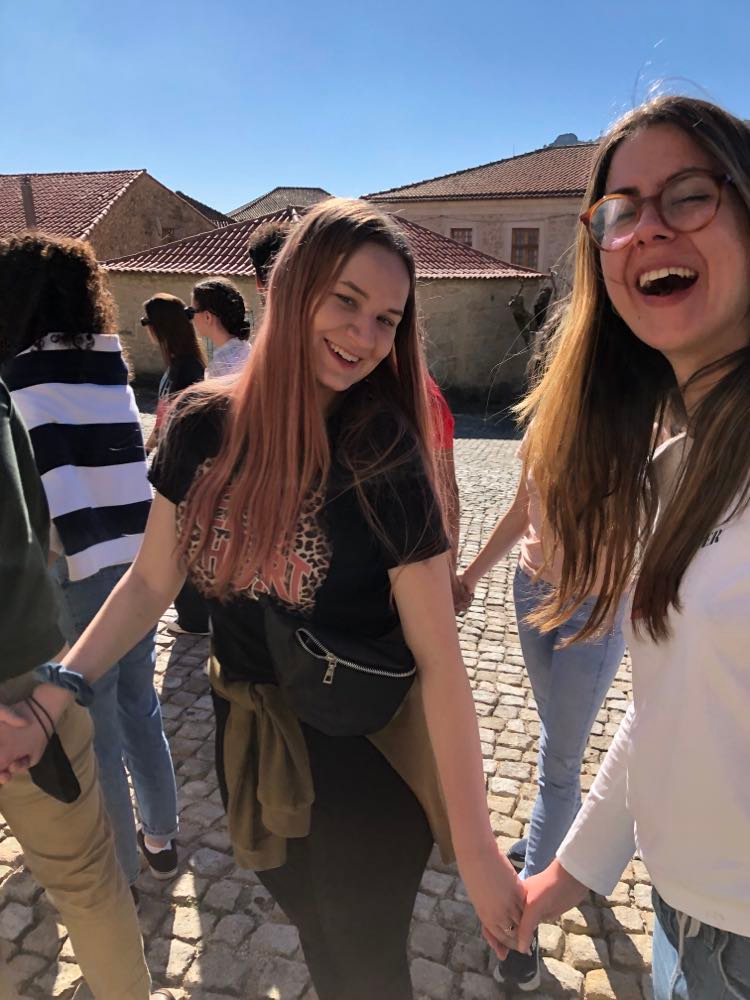 You have to try different things in life…
The project was an extremely substantive event in terms of promoting tools facilitating the achievement of the goals you'd set. Participation in classes resulted in learning methods and techniques that make it easier to manage your own time successfully. 
A huge group of young people from different European countries took part in the project. This enriched the learning process. The atmosphere of multiculturalism helped us to get to know not only the other participants, but also ourselves. Rediscover the richness of our cultural circle. Together, as an international team, we got to know each other and solved the tasks set before us. 
This can be illustrated by the activity during the project, the aim of which was to build mutual trust. One of the participants was blindfolded, while the other was his or her guide. The task of each couple was to cross a given track. Then the participants switched. This required getting out of your comfort zone. It was also necessary to trust a person who, although from a distant country,  became extremely close. 
Each of the participants made the activity important. Everyone put a little brick in this project, which formed the foundation for overcoming future difficulties.
International exchanges are one of the best experiences in a young person's life. If anyone is thinking about going on an exchange, I can only say one thing – do it! The world is waiting for your contribution, experience and unique personality. International exchange is a door that awaits to be opened. I am grateful to the organizers and LEVEL UP association for the opportunity to participate in the project. Thanks to you, my experience got to the next level!
Karol, 26, youth exchange "Underdog – Plan, Analyze, Do it!"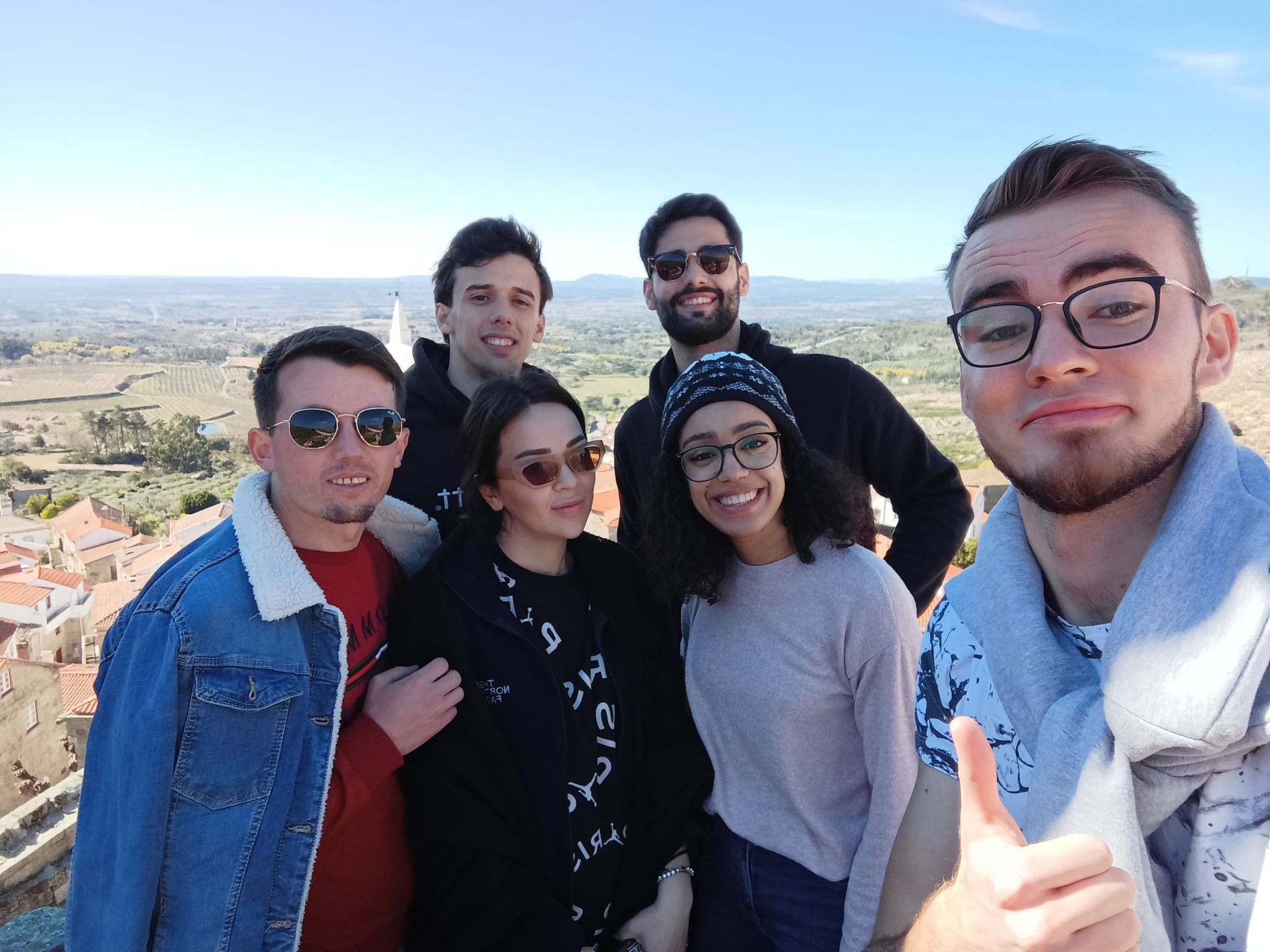 I feel like we're a big family…
It was the second time I took part in an exchange, and I really didn't expect it to be this great!
I met very nice people from abroad as well as from Poland. Even though my English is not perfect, it didn't cause me a lot of difficulties. I also asked for support with the language and everyone was happy to help me.
I was extremely surprised by the delays, delays almost always and everywhere. As it turned out, it was some participants' culture to be late 😀
The theme of the project also motivated me to take action. The organizers were very kind, we had everything we needed in a second after announcing the requests/suggestions.
I have very warm memories, especially of the last days of the exchange, when everyone already knew each other quite well. We left each other various gifts, postcards, wrote sweet notes on pieces of paper, had fun, talked a lot about life, experiences, plans. It's very nice to know that now when you go to another country, there will be people who will take you in, feed you, give you a place to sleep, and so on.
I would also like to thank everyone for their support and kind words towards my country and the people of Ukraine, which helped me a lot at the beginning of the war. I feel like we're a big family.
Anastasiia, 21 years old, youth exchange "Underdog – Plan, Analyze, Do it!"