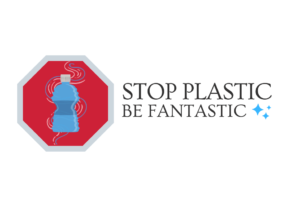 STOP PLASTIC, BE FANTASTIC!
The main objective of the project is to develop a sense of responsibility for the environment. The project aims to raise children and young people's awareness of the problem of environmental pollution and to show them the scale of this phenomenon. It is also intended to tell them about the consequences of our negligence, to present numbers and facts, and to show solutions that young people can implement in their everyday lives in order to take care of the environment. The project is dedicated to children and young people living in rural areas and small towns in the vicinity of Piotrków Trybunalski, Bełchatów, Radomsko, Gorzkowice.
Reference number:
2021-2-PL01-ESC30-SOL-000038203
Duration of the project:
1.05.2022 – 31.12.2022
Activities that will be undertaken in the project:
– "Stop plastic" lecture and "Being zero waste at home" workshop in the three partner schools;
– "macrame flower beds" workshop;
– "kokedama" workshop;
– "How to take care of cactuses?" workshop dedicated to the issue of saving water;
– "Old Slavonic dolls" workshop;
– "Upcycling of the wardrobe" workshop;
– "Making cosmetics from remnants" workshop;
– "Stop plastic, be fantastic" contest for the best advertising spot promoting the ideas of: environment protection, upcycling, zero waste;
– "Upcycling in my home" photo competition.
The project will include:
– looking after the environment through ecological behaviour;
– raising awareness of children and young people on the problem of environmental pollution through non-formal education in this area;
– making the participants of lectures and workshops aware of the effects and scale of this phenomenon;
– helping to develop habits of caring for the environment and promoting pro-ecological attitudes;
– encouraging people to take independent action to protect the environment;
– preventing consumerism by presenting DIY as an alternative to shopping ;
– familiarising participants with concepts such as 'upcycling', 'greenwashing', 'zero waste'.

This project has been funded and implemented by the European Union under the European Solidarity Corps Programme.